Cake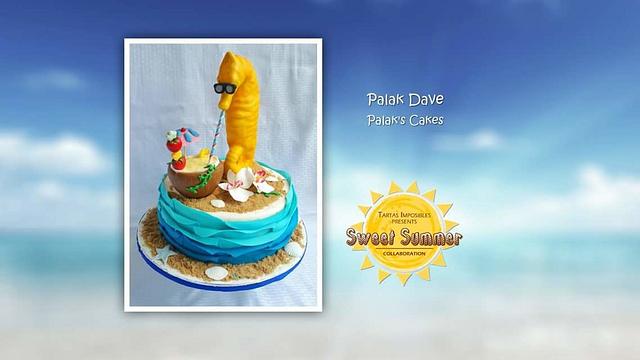 Shiny The Sea Horse
For me summer means having fun outdoor with family. So for my piece I wanted fun and bit funky character. Meet Shiny the Seahorse. It got perfect summer tan while enjoying summer.
Seahorse is 3d cake.base cake is Styrofoam. Rest all decoration is fondant decoration.
Thank you again for this opportunity.
40