Cake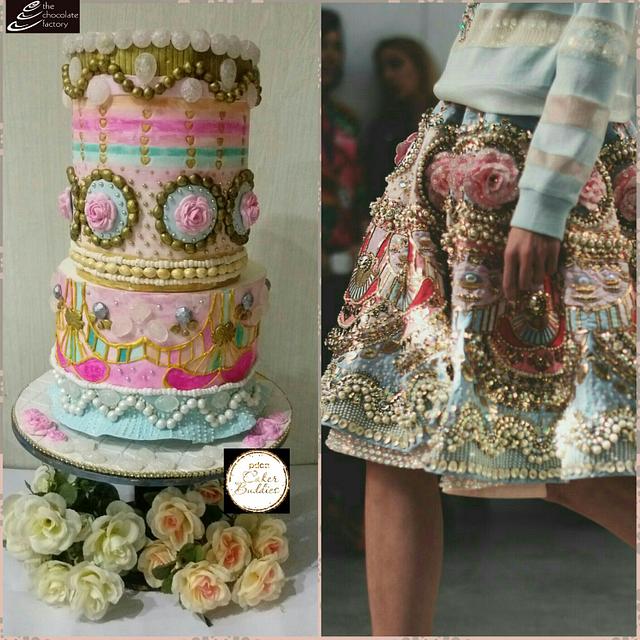 Roses and Bling
This cake has been inspired by famous Indian designer Manish Arora's creation.
It was done for PDCA caker buddies collaboration.
All decorations of the cake have been inspired by the elements of the knife pleated skirt. The jewels are isomalt and all the big pearls have been hand rolled. The top tier of the cake is a 6" round, double barrel while the bottom is an 8" round and rests upon an elevated tier.
The color variations have been handpainted.
fondant gumpaste royal icing isomalt petal dust lustre dust disco dust paint brushes pdcacakecollaboration pdca caker buddies collaboration indiandesigner manisharora fashion roses double barrel cake jewels royal icing handpainted cake
50