Cake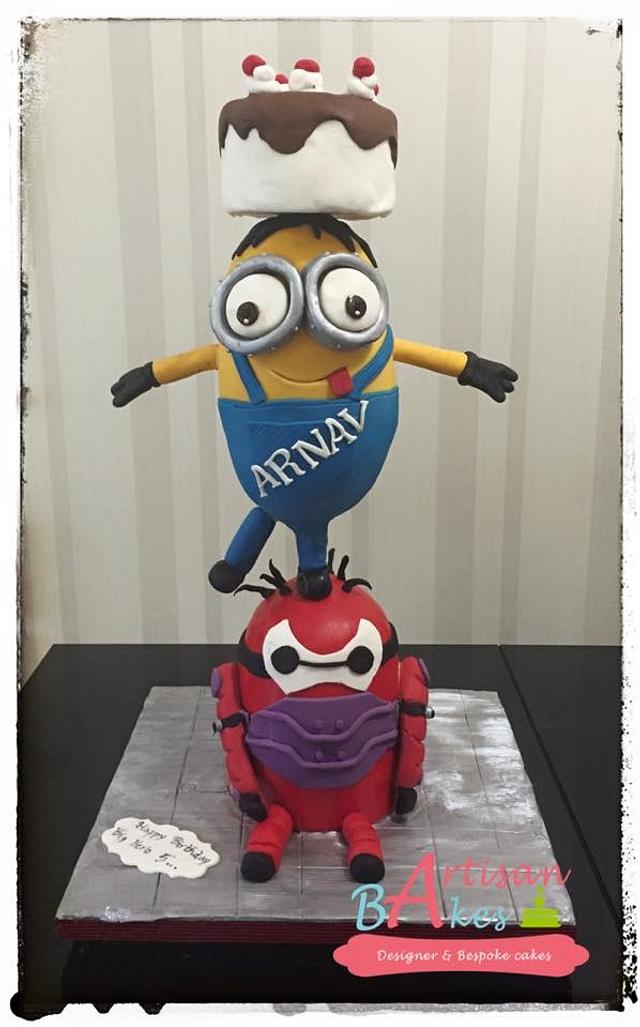 Minions and Baymax
Crazyily minions and this time in Big Hero 5 armour in this special gravity defying cake.
Tiers need not be straight.. Cake on cake or minion on minion..all tiers in flavour of eggless chocolate..
When the cake is for my son.. It needs to be special in fact extraordinarily special as he is being raised as cake snob..
Yes cake snob as he wants everything as cake , plans his cake months ahead though keeps changing his ideas with every cake I make .. 😊😊
For my Big hero 5 a cake that stands 3 feet tall and left me with widest grin.
fondant tylose innovative sugarworks sugar shapers dresden tool
2