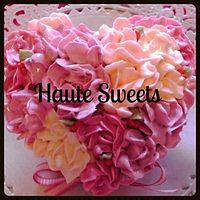 Hiromi Greer
posted
almost 8 years ago
Okinawa cake for It's a Small World Collaboration
Advertisement
Advertisement
Okinawa cake for It's a Small World Collaboration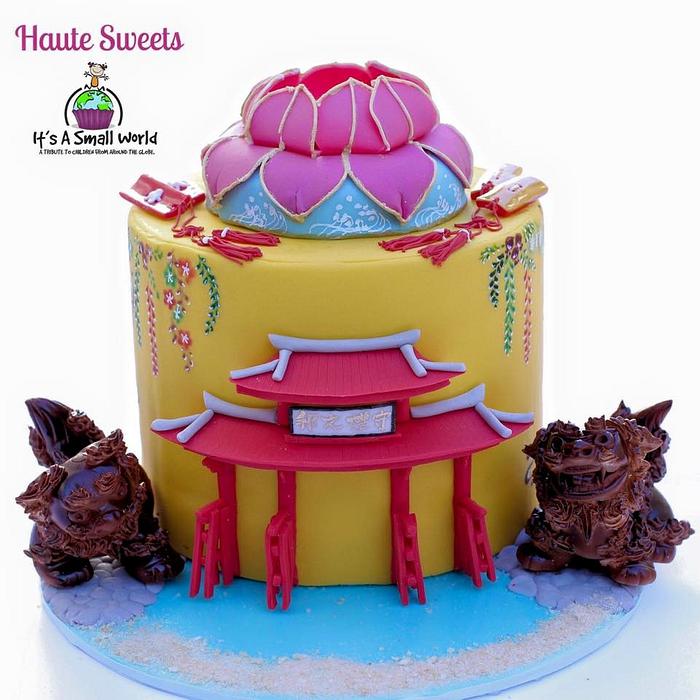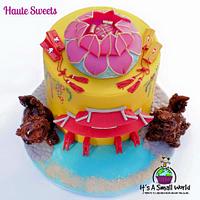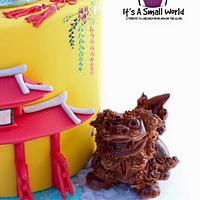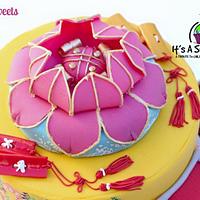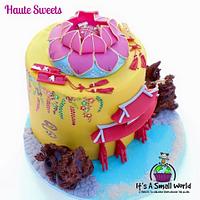 expand all pictures
Advertisement
Advertisement
It's A Small World ; A Tribute to Children from Around the Globe ( You can see the entire collection of the contribution pieces by 20 + cake artists at https://www.facebook.com/itsasmallworldcollaboration ) is a cupcakes / mini cakes exclusive collaboration to honor children everywhere.
Here is my contribution piece for this year, Okinawa.
Okinawa is a tropical island in the south of Japan, which is surrounded by the beautiful emerald green ocean. Since Okinawan people's roots and ancestors are different from those of the majority of people in the mainland, they have their own unique culture. I got inspiration from a handful of things that represent Okinawa, like "Hanagasa" (flower hat) and "yotsutake" ( bamboo castanet ), they are both used in Ryukyu-Buyo ( the traditional dance of Okinawa). "Bingata"(Okinawan traditional dyed cloth), Shisa ( lion dog ), and Shureimon Gate ( Shuri Castle's main gate).