I was asked to create a special cake to celebrate the adoption and first Christmas (with her new family) of a little girl from China.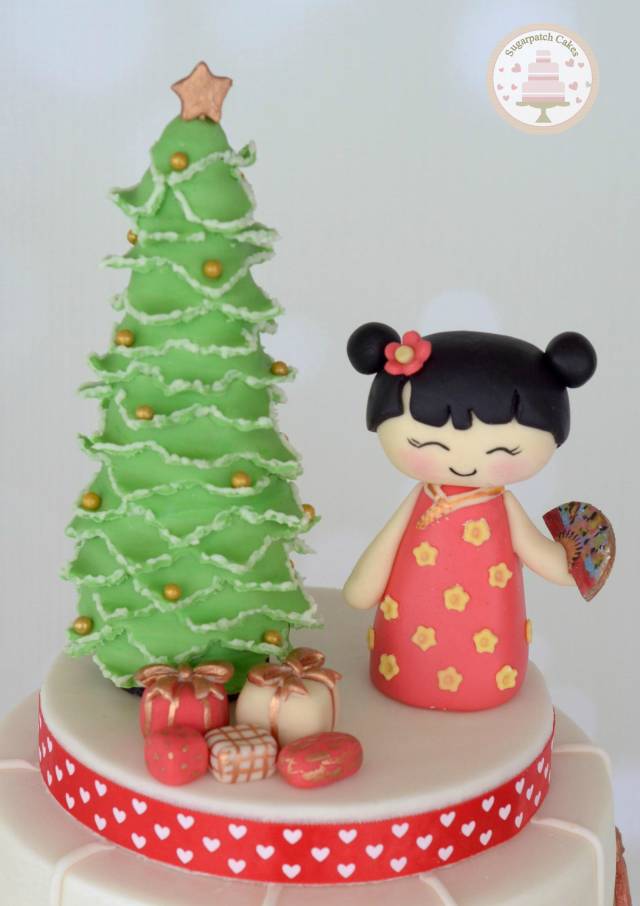 The design was not specified so I could choose whatever I wanted to create. Of course for me it had to be cute and there had to be a little girl topper in it somewhere.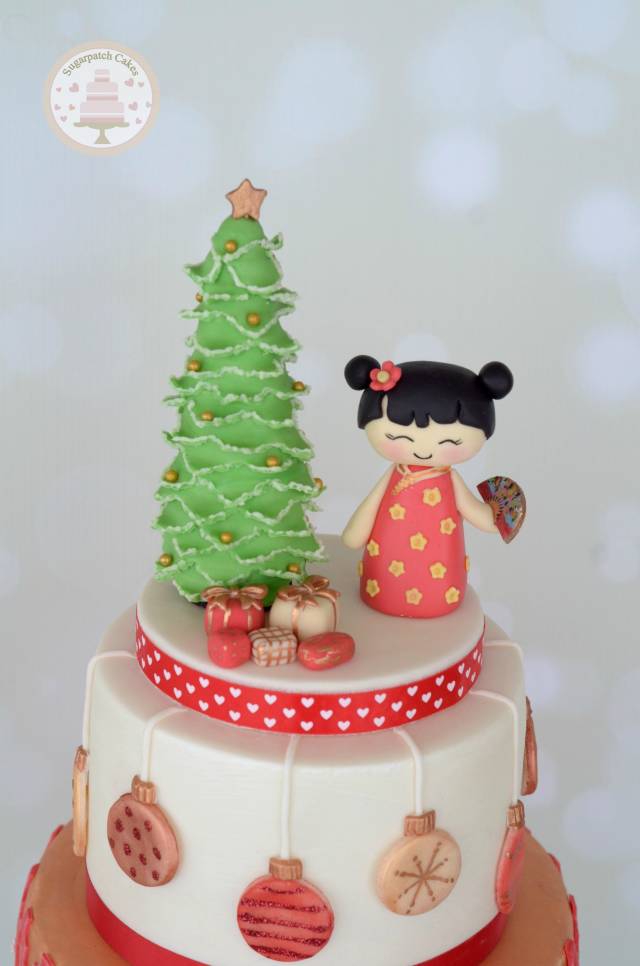 I loved some of the cakes I'd seen with Christmas ornaments and decided I wanted to include some in my design along with what u consider to be colours associated with China -red, gold and black.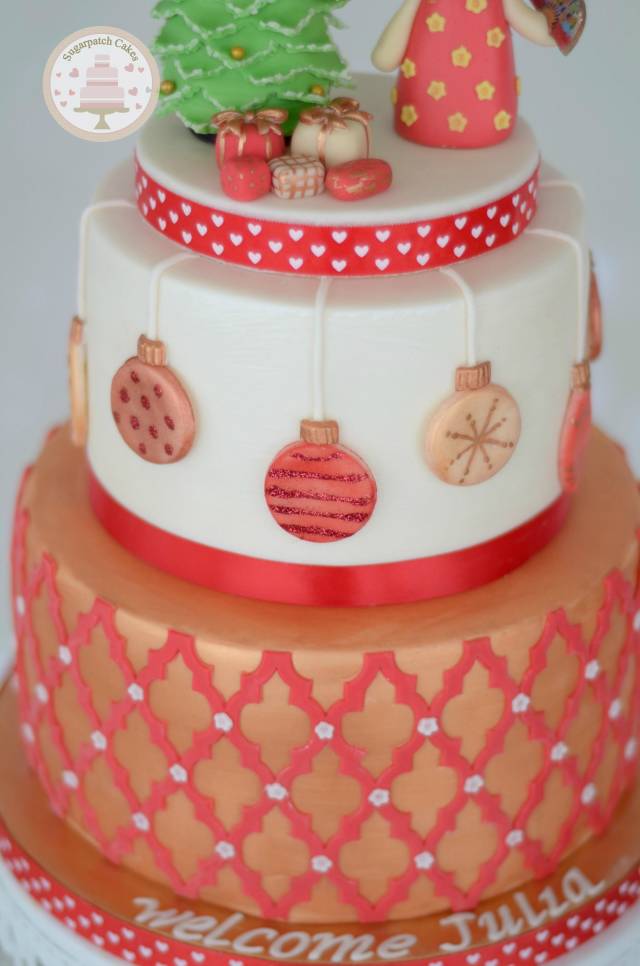 The flavours were dark chocolate with white chocolate raspberry ganache and vanilla with smbc and lemon curd.
What a wonderful celebration for Christmas. The gift of a child, the same gift as the very first Christmas. Welcome Julia to your new home and family.