Cake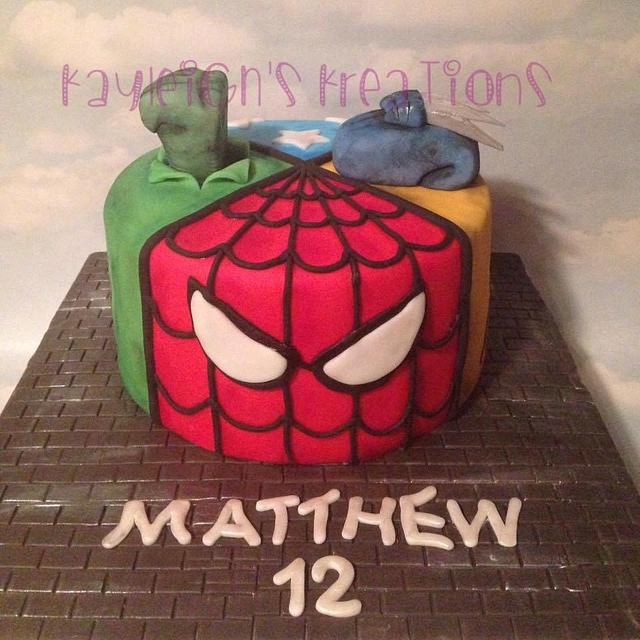 Marvel Superheros
Hello All,
This was my first marvel cake. I LOVED making it.
I made Hulks fist and Wolverines hand out of RKT covering in fondant and shaded (a lot) ((I actually think I have an obsession and addiction with shading with dusts (and now airbrush!))
The birthday boy didn't want to cut it haha!
Much Love
Kayleigh xxx
rice krispie treats icing tylose powder modelling tools dust colors gel paste colours modelling tools paint brushes knife cutters impression mat marvel superhero superheros superhero cake superheroes cake spiderman spiderman cake captain america hulk cake hulk #hulk #spiderman captain america shield wolverine wolverine cake captain america cake hulk fist wolverine claws
3