Cake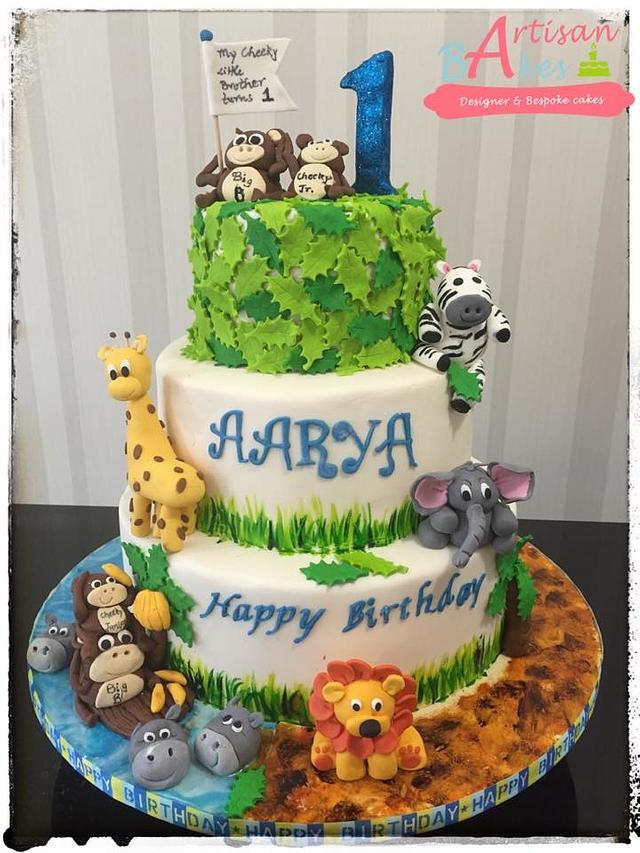 Cheeky Brothers in Jungle
All edible jungle cake.
I loved designing this cake which depicts the cheekiness of siblings and excitement of elder brother who aged 12 shares this relation with his tiny cute little brother.
2 cute monkeys depict the brothers holding hand together on top and Big B boasting my cheeky junior is 1 now.
On the base it shows how Big B carries his cheeky junior on shoulders to make him reach to banana tree depicting the caring attitude
fondant gumpaste skewers wires hand painted dresden circle cutter
3