Cake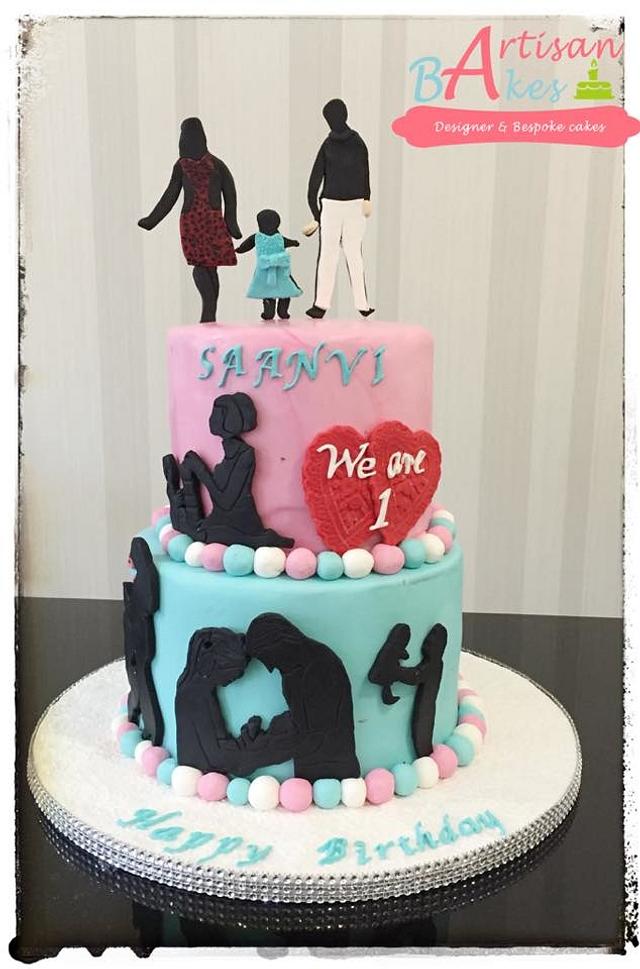 We are 1 (first year of Life)
Some cakes are just beautiful. Don't need any theme but just depiction of Life.
This is one of those cakes that I loved designing, implementing and finally creating in form of edible art with a powerful message " We are 1" that says it all.
Depicting first year of Saanvi's milestones in parents life right from pregnancy, her birth, sitting to walking with her parents by her side.
All edible eggless cake and topper which is dressed in attires what family is supposed to be wearing on party day.
This cake is and will always remain close to my heart and my LIFE.
3