Made this for the latest issue of Cake Central Magazine, their ADORE – Fashion Issue. Based on an Abed Mahfouz design which definitely suits me to a 'T'. I loved the shade of purple and the shimmer and flow of the design. I wanted to capture the elegance of the dress so added some cattleya orchids in a subdued tone.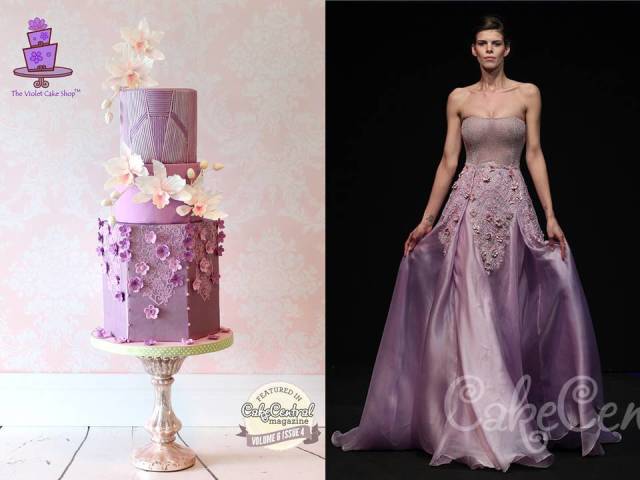 I was a bit worried at first as it is a very difficult colour to match but luckily my trick of adding lots of deep pink to my purples paid off here. The custom blends of shimmer dust used was tricky too but I just kept testing small batches as I was mixing them until I was happy, before applying to the cake.
Techniques used were cake lace on the bottom tier, extruded fondant for the top tier and two methods and custom blends of shimmer dust. The cattleya were made using James Roselle's Craftsy class, Exotic Sugar Orchids.
Thanks Cake Central – it was an honour to be asked to contribute to this coveted issue.
TFL – Violet =D