Cake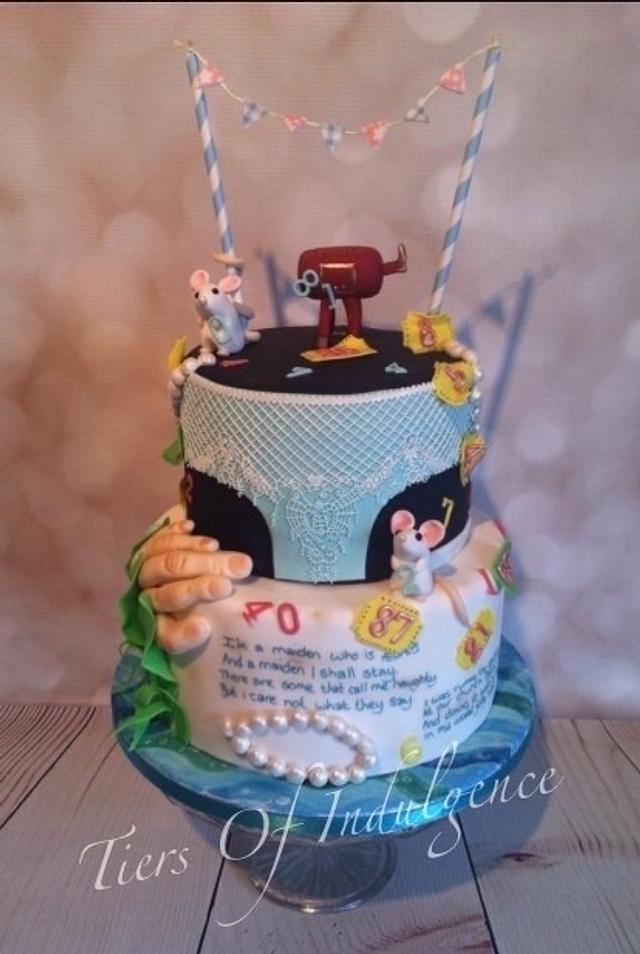 A Hand in the Bird - Roald Dahl
This is my contribution to A Roald Dahl Celebration – a group of cake artists that have come together from around the world to celebrate Roald Dahl Day.
I'm Nic Hughes aged 39 3/4!! I have been making and decorating cakes for the last 4 years after much encouragement from my son and family. I started simple and now each cake is a new challenge. To literally make something out of nothing and get a huge array of reactions is priceless. I've had tears, hugs, squeals, jumps – all good and gratefully received! I wasn't always good at cake – my sister is testament to that! I'd had enough of my cakes looking like a two year old had done them so I was booked onto a cupcake course and the rest they say is history!! 3 years ago a left my Civil Service job with the RAF Search and Rescue to take the plunge into cakes and Tiers of Indulgence was born. I'd be lying if I said it was an easy journey – but I've survived and I'm enjoying making cakes more than ever!!
I chose Rhyme Stew by Roald Dahl as possibly one of the lesser known book and is not suitable for small readers! One particular rhyme stuck out a mile to me 'A Hand in the Bird' which is about a forty year old Maiden (I'm 40 in 5 months!) and the story made me chuckle so I thought why not! The funny thing about this story is I love mice but I'm not looking forward to being 40 so a bit of role reversal here! I have tried to incorporate something out of each verse of the rhyme and bring it all together in a fun way.
cake lace dummy cake icing petal dusts cake lace modelling tools icing mice cake topper fingers numbers lace roald dahl collaboration
14