Cake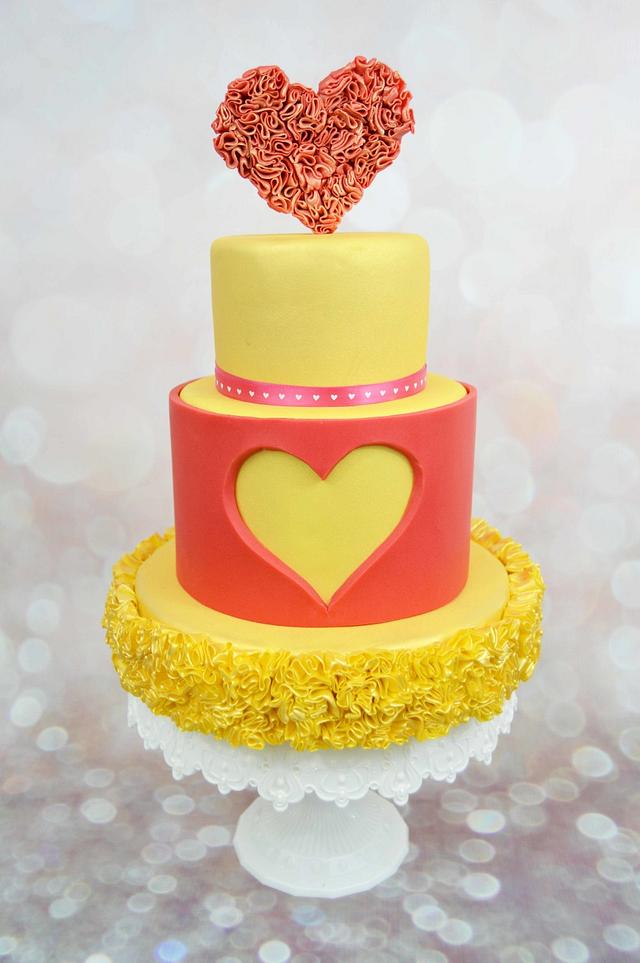 RUFFLES HEART CAKE
For this tutorial, we wanted to show one of the techniques to make ruffles.
We also wanted to showcase some of the reasons why we love to use modeling chocolate.
We went from the design of Jessica Harris on the Cake Blog.
We cut the heart inside of the modeling chocolate for the second tier and used it as a base for our topper.
We then used modeling chocolate to make ruffles on the topper. We highlighted them with gold dust.
For the base of our tier, we used a mix of sugarpaste and flower paste.
We airbrushed all three tiers with gold dust + vodka as well as the ruffles.
modeling chocolate gold dust flowerpaste sugar shapers airbrush modeling chocolate gold red heart topper ruffles
1