Cake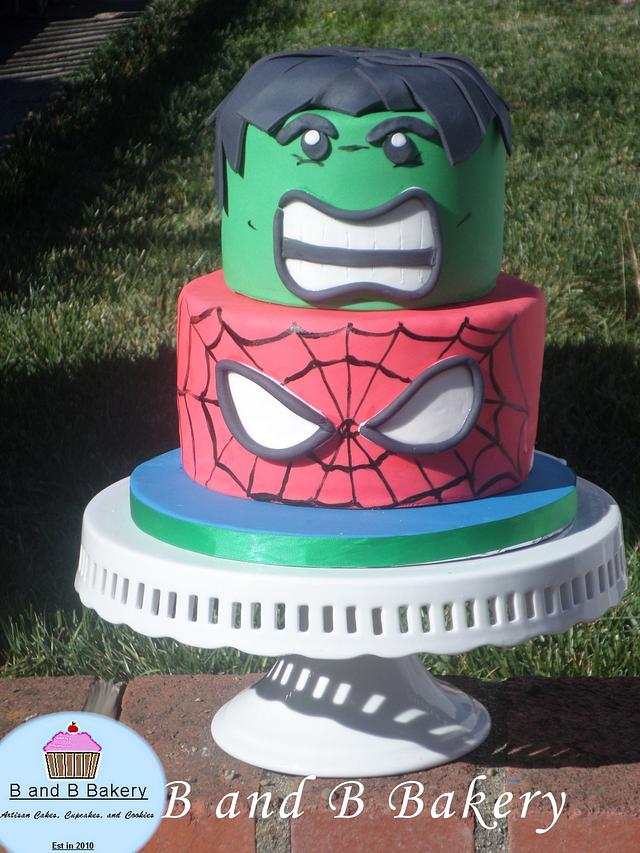 Superhero Cake
Strangely I havent made too many superhero cakes and that makes me a little sad because I love the beautiful cakes I see people making in all the fun hero/villians themes. That's why I was happy to make this cake for a little boy's birthday celebration. He wanted The Incredible Hulk and Spiderman represented, so that's exactly what I did.
The cake was raspberry marscapone filling with vanilla sponge. What a sophisticated palette for a young child!
Spidey's and Hulk's faces were painted on.
superheros comic cake cake spiderman the incredible hulk custom hand painted birthday super hero cake red green comic book cake
12