Cake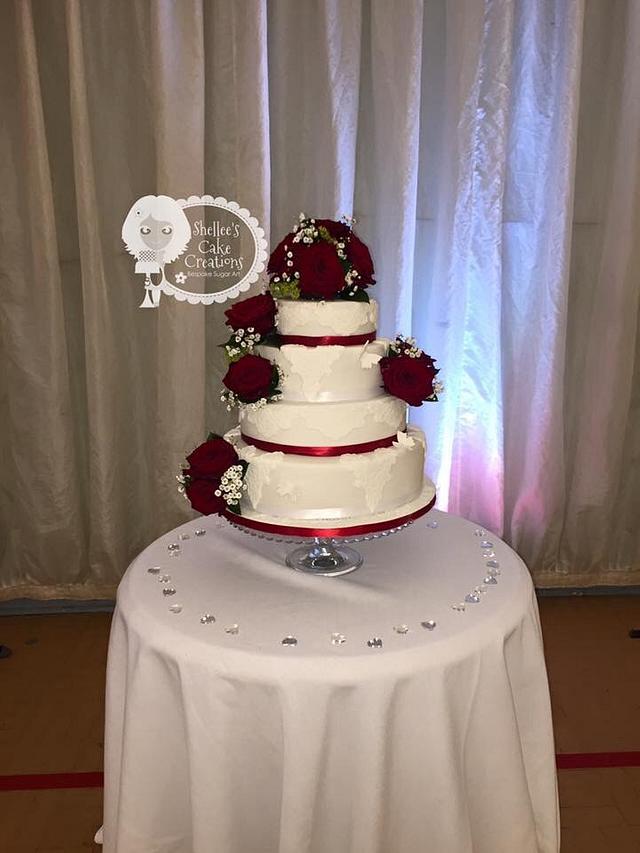 Rose & lace Wedding cake
This is only my 2nd wedding cake so I went into this excited & nervous!
Also my 1st venue set up & 1st time working with fresh flowers!
This is a 12" rich fruit cake, 10" Chocolate cake, 8" vanilla Madeira & 6" lemon.
I ordered new cake lace moulds with I absolutely loved.
I feel very proud of this cake.
cake lace mat fondant roses flower holder pick modelling tools rolling pin mini rolling pin butterfly plunge cutter cake lace mat red rose wedding cake cake lace
2