Cake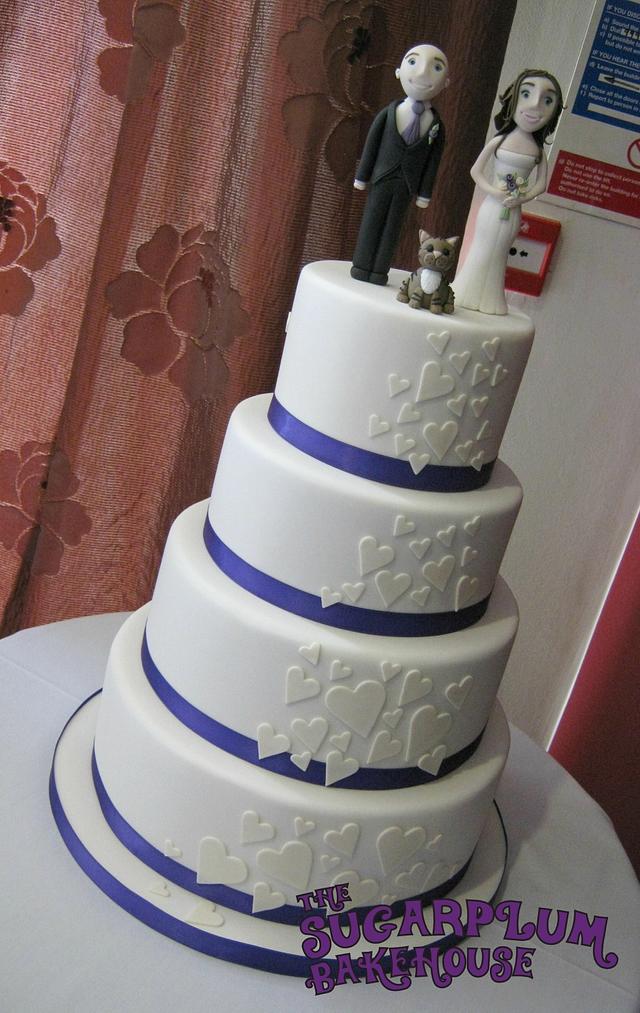 4 Tier Ivory & Purple Heart Cascade Wedding
Unfortunately my laptop decided it didn't like my memory card as I was uploading these pictures so I was left with these 3 and lost all the close up pictures and ones with better light :(
4 Tiers pale ivory cakes with bright purple ribbon and slightly darker ivory hearts cascading down. Bride, groom and cat toppers were handmade by me, my first ever bride and groom and first proper standing figures!
I normally use buttercream with belgian chocolate under my fondant but decided it was time to try ganache! I was shocked how well the white chocolate held up in this heat, definitely my new thing to use, especially on wedding cakes. Botttom tier is vanilla with white choc ganache, 3rd tier is Amaretto with dark chocolate ganache. 2nd tier is Vanilla & Caramel with dark choc ganache. Top tier is Almond & Amaretto with white choc ganache.
4 tier wedding bright purple ribbon hearts amaretto almond vanilla amaretti chocolate white dark belgian ganache figures toppers bride groom ivory
2