Cake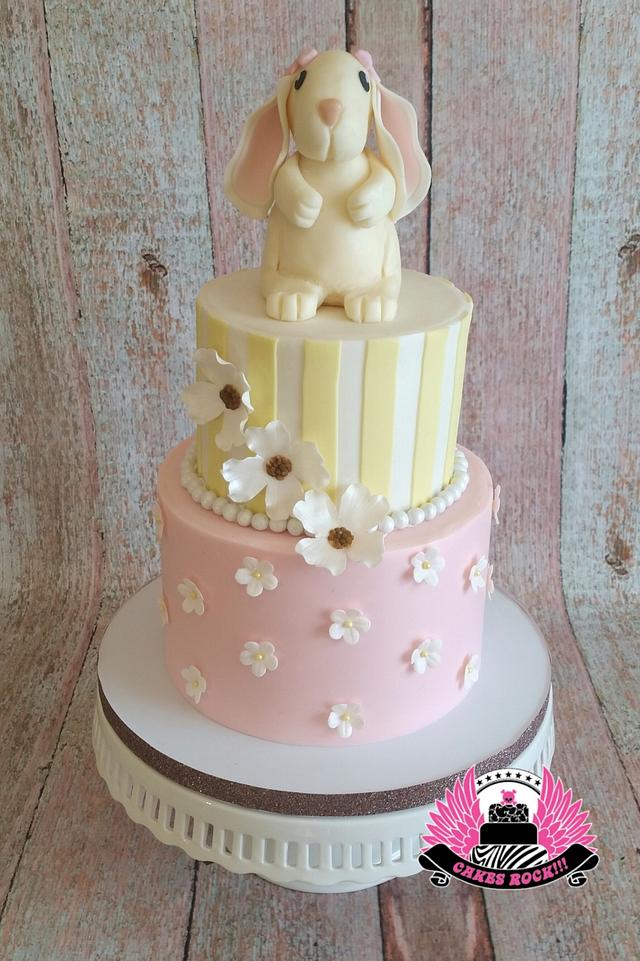 Somebunny is Turning One!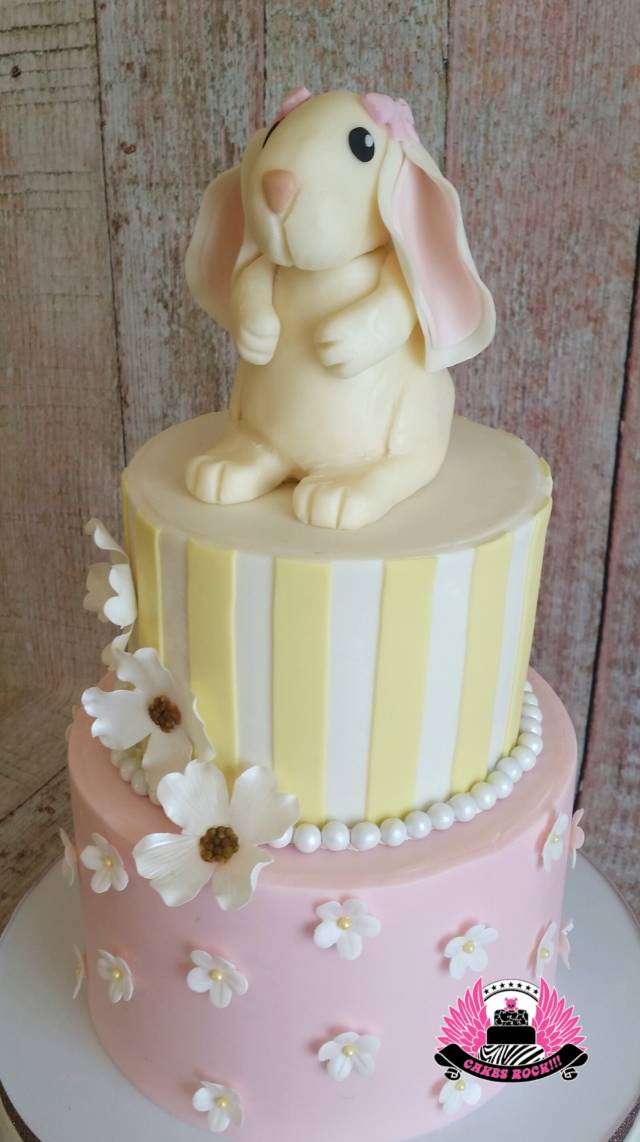 Believe it or not, it's not an Easter cake but a sweet first birthday party themed "Somebunny is Turning One". So cute! The inspiration was an amazingly adorable party on Kara's Party ideas. It 'would' be a perfect Easter cake too!
Both tiers are White Velvet Cake with Strawberry Buttercream filling & iced with White Chocolate Ganache. The bunny topper is solid modeling chocolate with fondant accents. Gumpaste flowers.
bunny rabbit cake easter first birthday somebunny christy seguin duffell cakes rock austin texas atx custom cake
33