nelscakeboutique
posted
over 8 years ago
Grand Red Rose Ruffle and Gold Wedding Cake
Advertisement
Advertisement
Grand Red Rose Ruffle and Gold Wedding Cake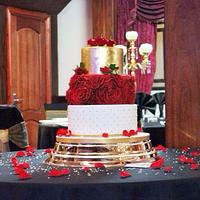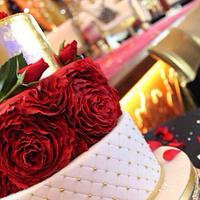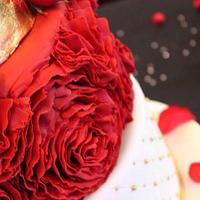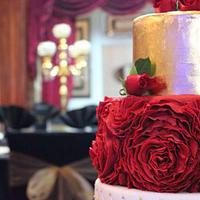 expand all pictures
Advertisement
Advertisement
A three tier cake made for my beautiful bride for her big day.
Yes it was for a desi wedding, which I absolutely love love love making!
Top tier is covered with 24ct edible gold leaf
Middle tier is a 50/50 mixture of red gumpaste and red fondant to make the ruffle roses. Took 4 hours to do this tier with two of my best helpers (mum and lil' sis). So I know his would have taken me roughly 10-12 hours if done myself… I think?!!
Bottom tier is a quilted effect.
This was the first time I had ever attempted to do the quilted effect as well as the ruffle roses tier but I'm quite pleased with the results especially as the bride loved it so
Much!! Hope you do too :-)
XxX