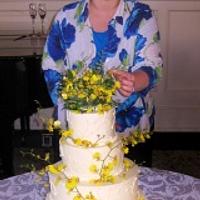 Nancys Fancys Cakes & Catering (Nancy Goolsby)
posted
about 8 years ago
Motorcycle buttercream cake
Advertisement
Advertisement
Motorcycle buttercream cake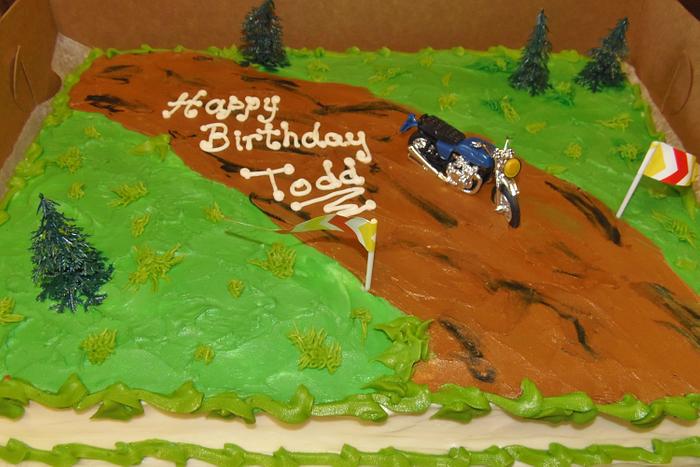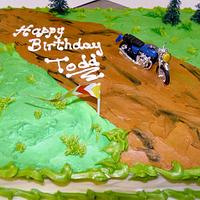 expand all pictures
Advertisement
Advertisement
1/2 sheet cake in two flavors (orange-almond, and chocolate devils food).
A customer had a toy motorcycle and trees she wanted on the cake with me doing the back ground.
I used brown buttercream and chocolate BC icing and some black for center dirt road, and smoothed with offset spatula.
I used two shades of green for surrounding area, and grass tip #233, and leaf tip #352 for boarders.
Nancy (Nancy's Fancy's Cakes & Catering)