Cake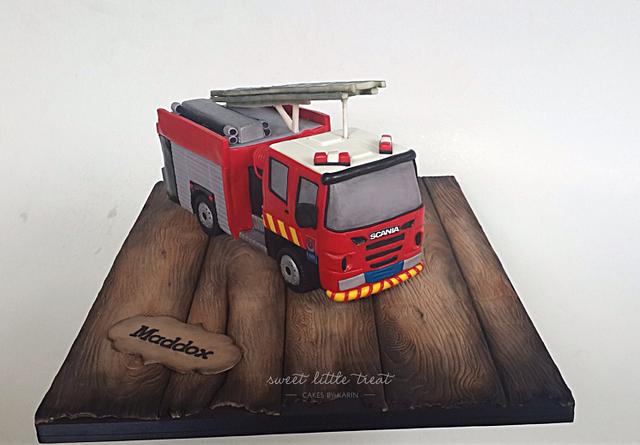 New Zealand fire truck
I had the absolute honour of creating this cake for a little boy Maddox who his dying. It will most likely be his first and last birthday.
His dad is a fireman who works with my husband, so we decided to make this little man a Fire truck. I think this cake was just as much for his Dad as it was for Maddox. I tried my best to replicate as best as I could a NZ fire truck, I really wanted to make it special for the family, my heart and soul went into this cake, you guys would understand :)
All completely edible, I tried making the fondant cake board look like burnt wood.
You can view more of my cake at:
https://www.facebook.com/sweetlittletreatcakes
Follow Maddox's story here:
https://www.facebook.com/MaddoxThorneParker?ref=ts&fref=ts
cake chocolate ganache gumpaste fondant fire truck cake sculpted boys cake first birthday
19