Cake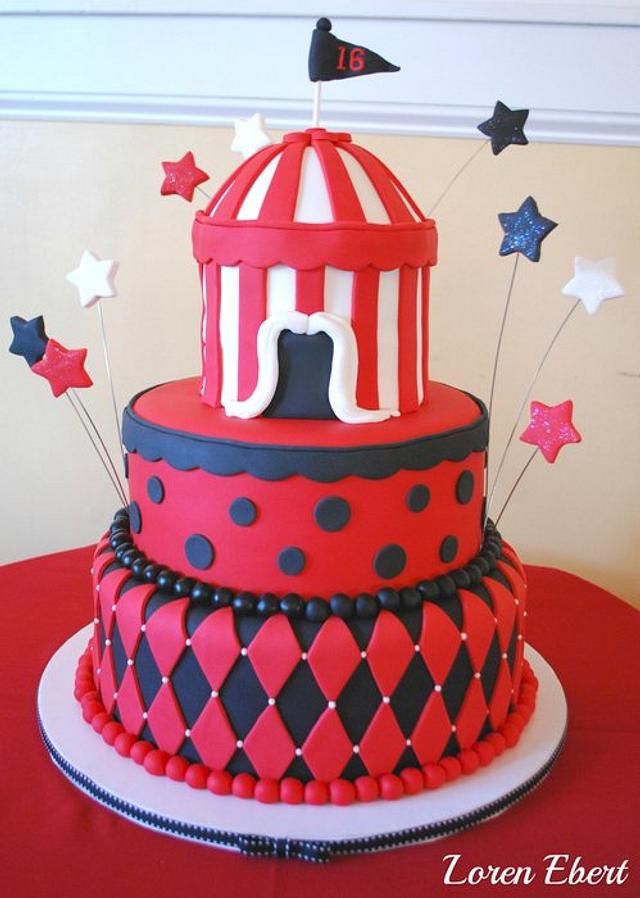 Vintage Circus Cake!
Vintage Circus Cake for a Sweet 16 Party!
6", 10", 12" Chocolate Raspberry Cakes with Raspberry Buttercream.
Fondant finish and decoration.
The dome of the tent was made using the Wilton WonderMold cake pan and trimmed to fit on top of the 6" rounds.
Thanks for looking!
3