Cake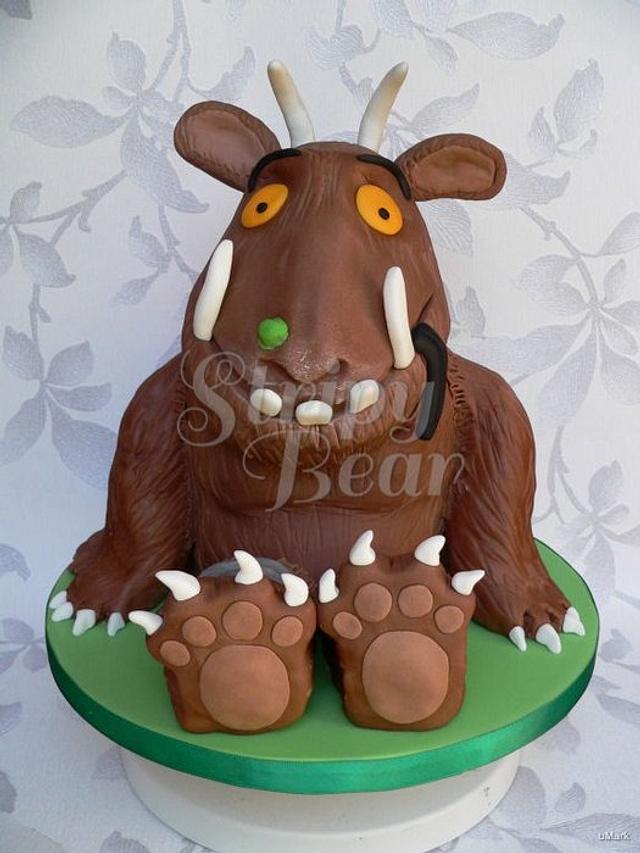 Oh help! Oh no! It's a ......
A GRUFFALO!!
Probably the most favourite story in our house so I was thrilled to be asked to do a 3D gruffalo cake!
The body is a 4 layer madeira cake. The arms, legs and head are rice crispy treats. Everything is entirely edible.
1