Cake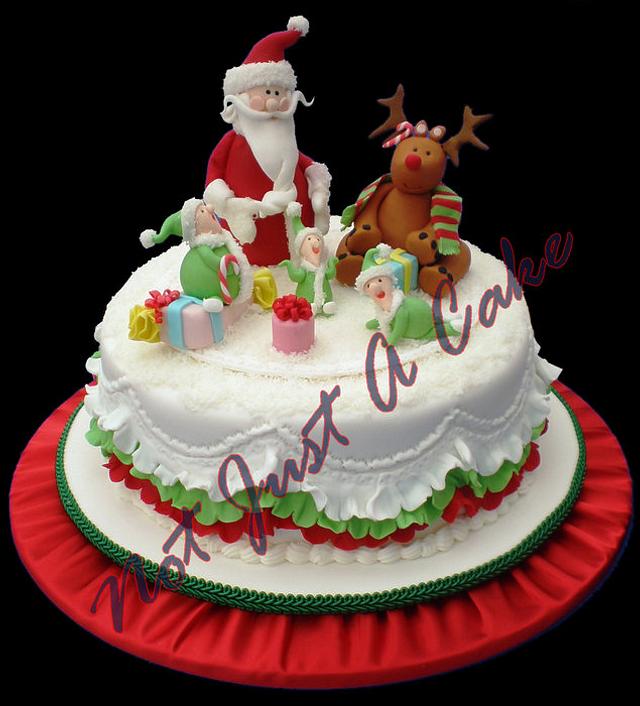 Santa and his little helpers!
My first Christmas cake, and my first experience with frilling and crimping.
All figurines are 100% edible made with gum paste, and I used spaghetti as support to attach heads.
The cake itself is an 8 " fruit cake covered in home made almond paste (marzipan), and then a layer of white RTR.
christmas red green white cake fruit gum paste figurines modelling frills santa father christmas rudolph reindeer elf presents
1