Cake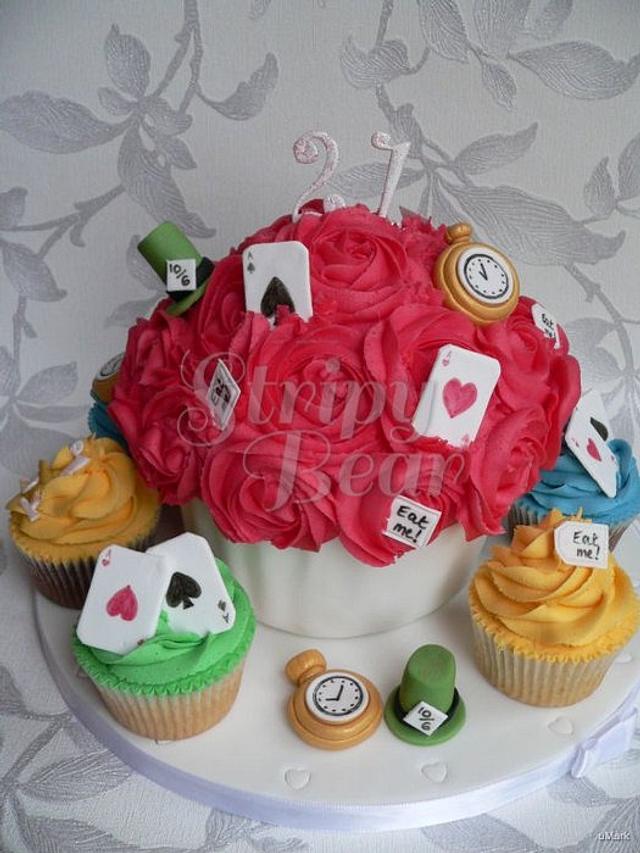 A pretty Mad Hatter cupcake order!
The brief was Mad Hatter themed cupcakes with a pink pretty Giant cupcake! I found this order really tough, trying to combine the two! The client was very specific with her colours of the icing and I worried that it wouldn't work. This was my first go at a Giant cupcake.
However, it all came together in the final hour and the client was thrilled with them!
birthday gold pink yellow blue green white cupcakes cake chocolate vanilla giant cupcake mad hatter alice alices adventures in wonderland wonderland eat me pocket watch playing cards
1