Pam Dunn
posted
over 10 years ago
Olivia is 3!! Cinderella Cake.
Advertisement
Advertisement
Olivia is 3!! Cinderella Cake.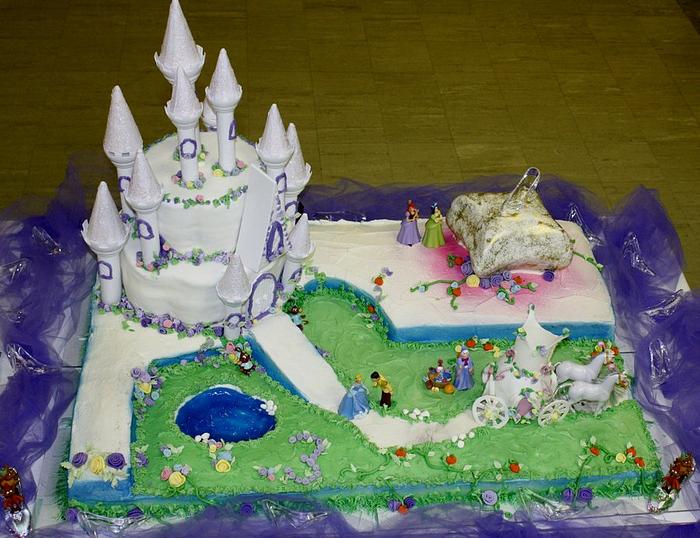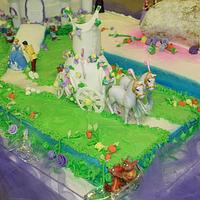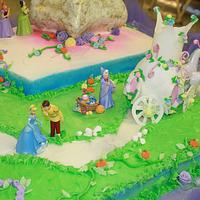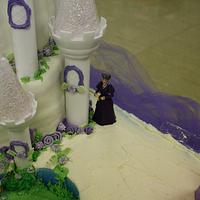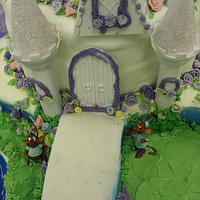 expand all pictures
Advertisement
Advertisement
This was made for my precious little granddaughter Olivia, on her 3rd birthday. I used white cake with homemade buttercream and the pillow is chocolate with chocolate homemade buttercream. All MM fondant covered and piping gel for the water. The sheet cake, castle, carriage and pillow are all edible and with all edible decorations…including all fondant/gumpaste on the carriage, and many very tiny fondant ribbon roses and royal flowers. The people and glass slipper are all plastic figures.
The party invitation read, "You are invited to a Cinderella Ball" In our decorating we also used an awesome carriage display with a fountain, built on top of and around a table. Her mother decorated with lace table clothes, white strands of pearl necklaces, white gloves, candles and lots of candy all in pastel colors, all displayed on silver serving trays. Clear plastic plates with Cinderella paper plates on top..and plastic forks in shiny silver were also used throughout the room. The Cinderella music playing in the background was also very sweet. I love seeing her wide eyes and open mouth when she saw her cake made especially for her! She was so beautiful in her Cinderella dress and glass (clear jelly:) Cinderella slippers. Her special piece of cake was the number '3' made of tiny lavender roses…and made for some very special pictures. It was truly a beautiful party for our sweet little girl!!