Cake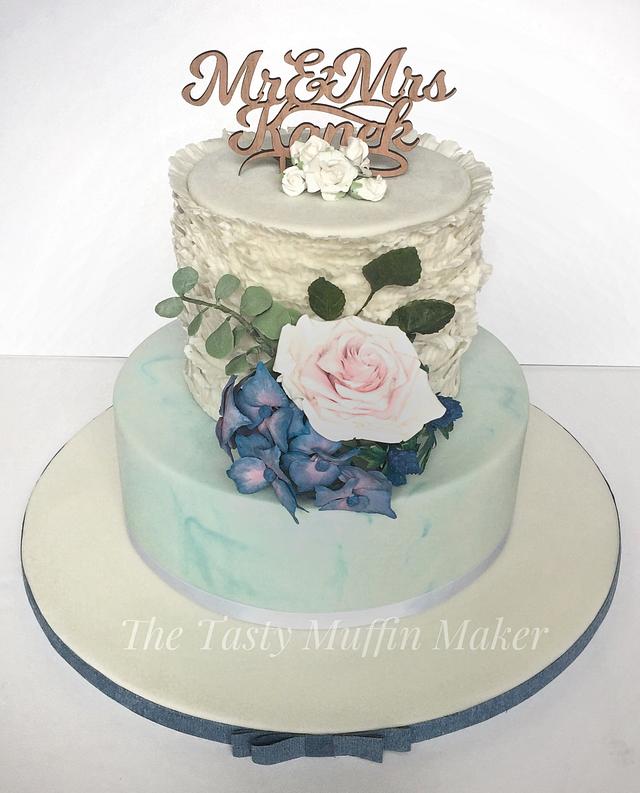 Vintage style ruffle wedding cake
The things we do for our children😂
My eldest sons best friend is getting married today and my son asked if I could make their wedding cake as a gift from him.. what mum could say no to that hey ..
Anyway in the height of a humid storm this cake was made .
The bride and groom wanted some ruffles and a bit of a pretty vintage look, which I hope I achieved.
This cake travelled over 3 hours,with out me, so was delivered all set up, but got there safely.
Top tier strawberry and Prosecco with strawberry pieces and Prosecco syrup ,strawberry compote buttercream and strawberry conserve ,wrapped in dark chocolate.
Bottom tier carrot cake with vanilla bean buttercream and white chocolate ganache .
massa ticino tropic platinum flower paste various tools for modeling #vintage #ruffle wedding cake
19