Cake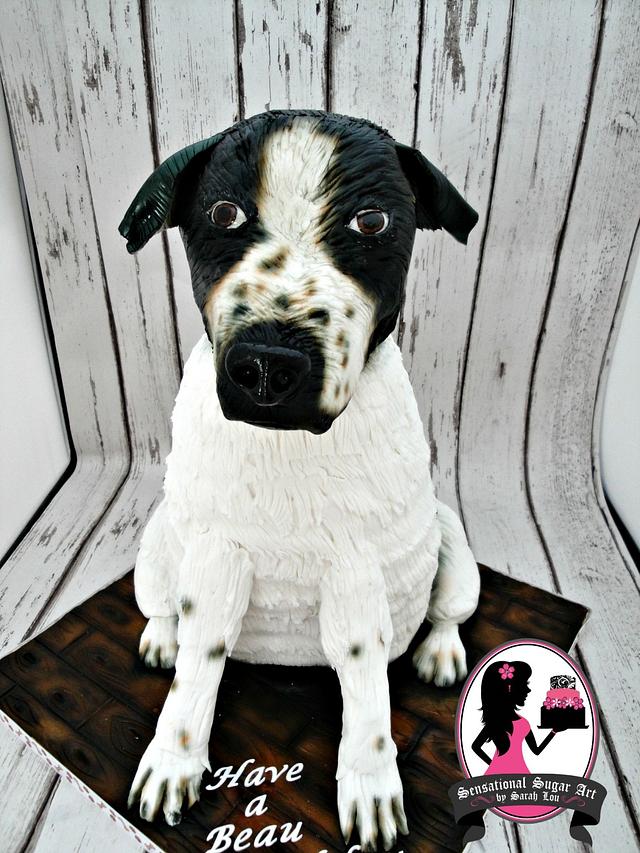 Mans Best Friend
This is the biggest hand sculpted dog cake I've made so far <3
He stands 15 inches tall and is made from 5 stacked cakes hand carved into the shape of Beau. His head is hand sculpted from RKT. He is sculpted to look like the birthday girls own dog.
His fur is hand texturised to look like real fur. He is hand painted and airbrushed. He is sitting on hand decorated wooden effect board.
I hope you like him
Thanks
Sarah
www.facebook.com/sensationalsugarart
www.sensationalsugarart.co.uk
23