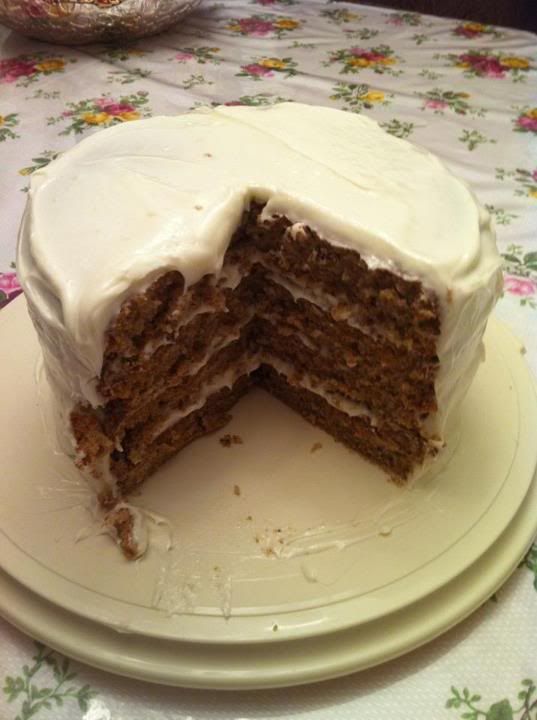 2 cups self-rising flour
2 cups sugar
1 tsp soda
1 tsp baking powder
1/2 tsp salt
1 1/2 cup wesson oil
3 cups carrots
5 eggs (separated)
1 1/2 tsp cinnamon
1-2 cups pecans
Preheat oven to 350. It take 40-50min to bake. I mix all the dry ingredients and wisk them together. I add the oil and egg yolks and mix well. I then beat the egg whites until fluffy. I fold them into the batter. Then I fold the carrots and pecans into the batter. It is really a simple cake to make. It is also a very heavy cake with lots of ingredients. It is quite delicious!!! One of my faves!!
Cream Cheese Icing
2 8oz cream cheese
1 stick butter
1 lb powdered sugar
1 tsp vanilla
Beat together cream cheese, butter, and flavoring. Then slowly add sugar. I like more cream cheese because I like to actually taste it in the icing instead of just sugar. TFL!!!
---